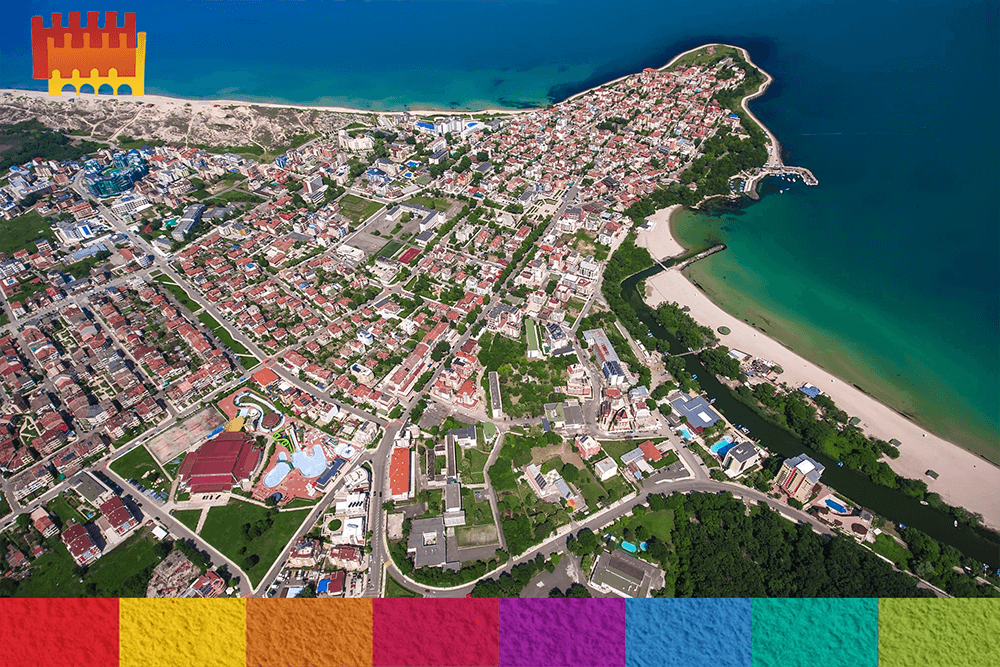 The picturesque town of Primorsko is located in southeastern Bulgaria, on the shores of the Black Sea between Stamopolu Bay and Devil's Bay, 50 km. from the city of Burgas and 60 km. from Burgas Airport.
The resort is famous for its 10-kilometer sandy beach, which is the longest on the Bulgarian Black Sea coast.
4 sanctuaries, 12 dolmens and 10 mound necropolises were discovered around Primorsko. The greatest interest among tourists is caused by the "Beglik Tash" sanctuary, which embodies the cult of the sun.